I had met Kati Crome a couple of times over the years and she asked if we would construct a garden to raise awareness of Epilepsy. Now this was a garden that ticked so many boxes for me personally. She wanted the garden to take some influence from William Morris whose daughter suffered from Epilepsy unknown to a lot of people. Andrew Thomas funded the garden as his wife Lynn had suffered from epilepsy and passed away due to it. She was a respected novelist and was looking into and writing a book regarding William Morris and his daughter at the time she passed.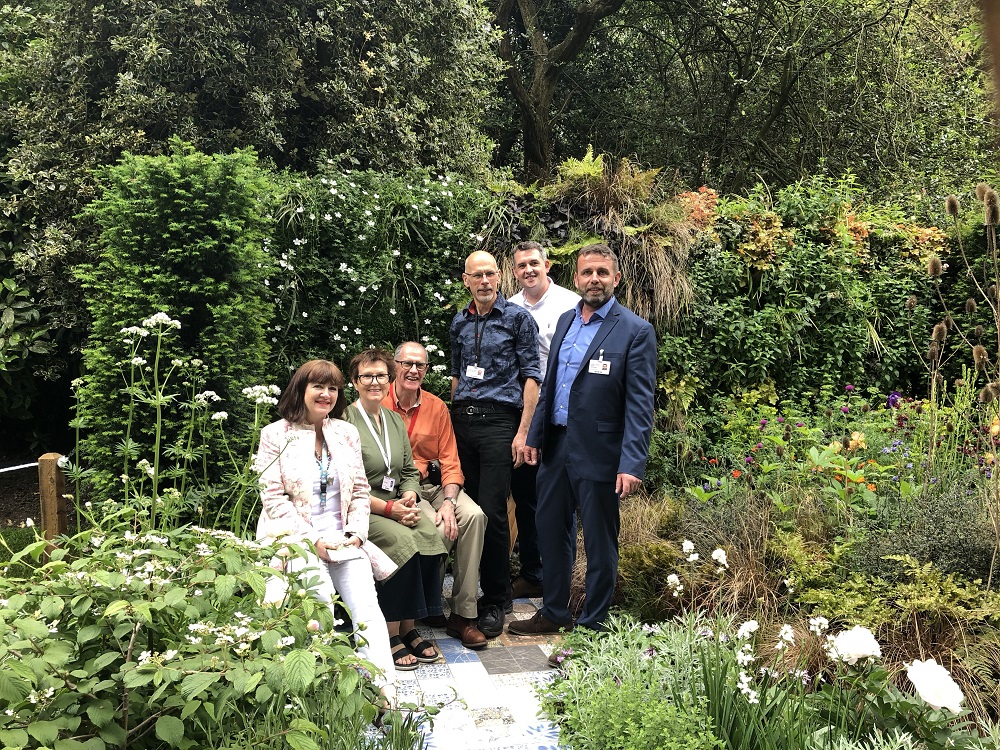 William Morris had lived on Queens Square in London. Queens Square was were the Neurology Hospital was, and this is where I was going monthly, how could we not create this garden.
We were due to create another garden that had been accepted to the show as well but the sponsor pulled out.
The garden was quite straightforward for us and had so much detail, from bespoke tiles, metal work a green wall and an amazing oak bench created by the talented Toby Winteringham. Kati done an amazing job on the planting showing the stages of epilepsy.  Huge celebrations as the garden got silver gilt and the Epilepsy Society received a huge response as a result.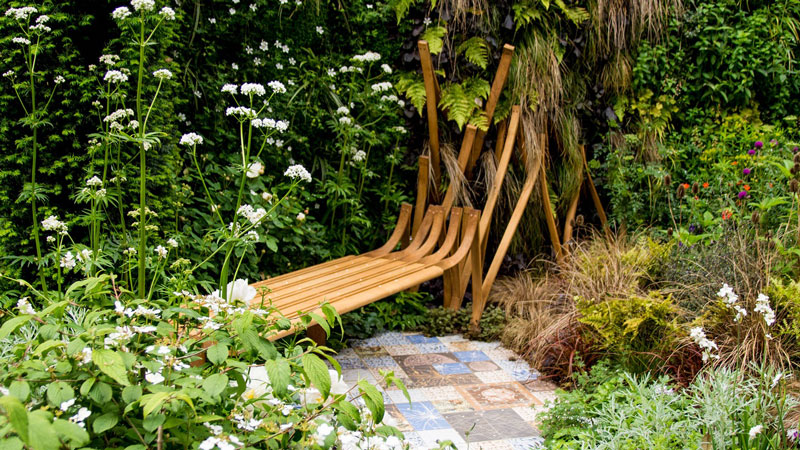 Almost straight after the show Jilayne Rickards got in touch regarding tendering for a garden. Never had to tender for a show garden before but like all gardens at shows and something that I haven't mentioned is the RHS like to see an experienced contractor building the garden. This makes the build easier for them and they feel confident the garden will be built to a high 'show standard'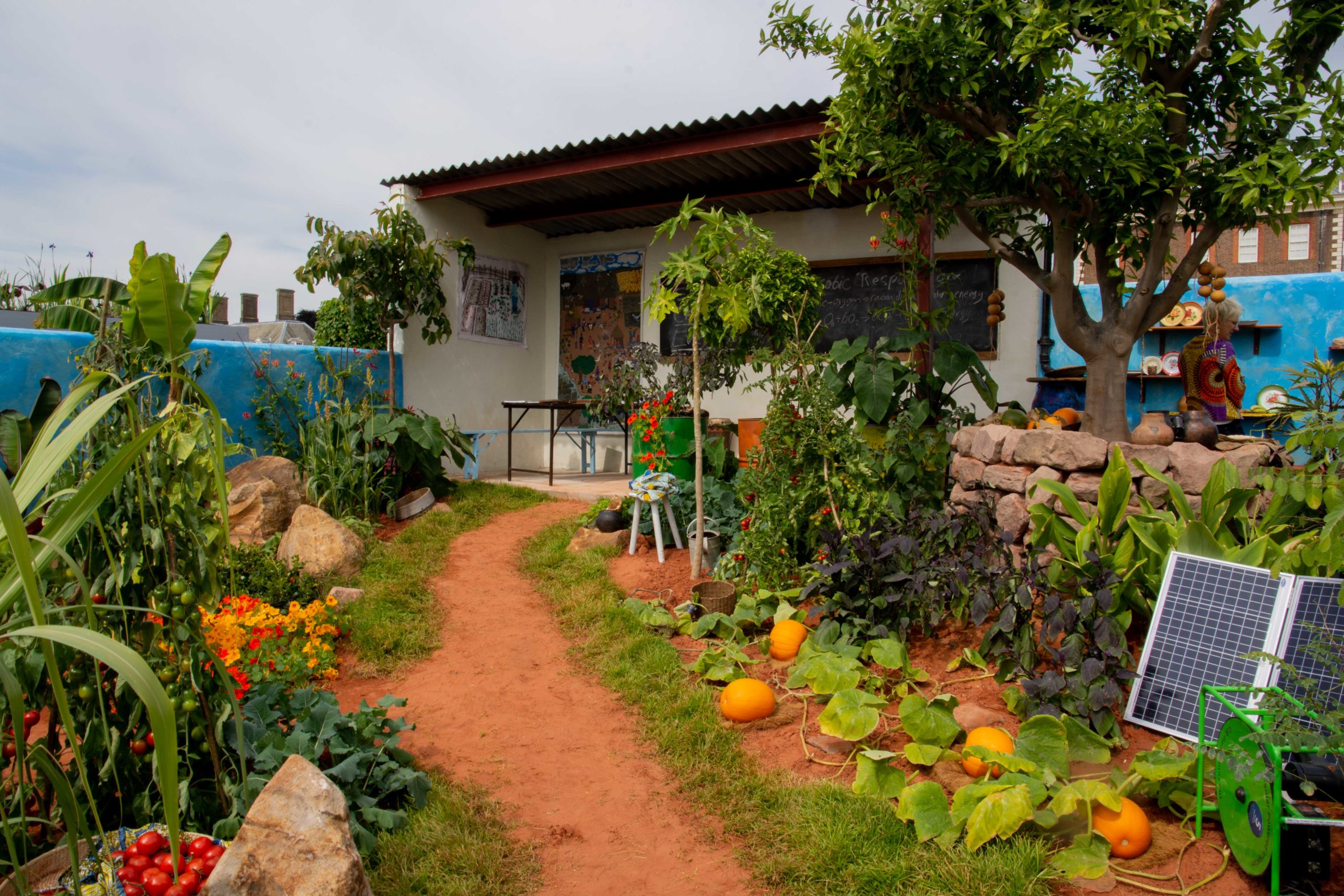 The garden was to highlight the issues of young girls getting education in Africa and CAMFED the charity who sponsored the garden through a loyal benefactor were hoping to get 1 million girls into education.
Every garden we get asked to do I look at how they would be of interest to us as a company. I do feel you have to believe in the 'cause so to speak as helps through the difficult times there are creating any garden.
All of us who work for Conway Landscapes had Daughters and just imagining them not having the resource to get an education was quite unbelievable.
So months of preparation, going to Scotland. Jilayne had been to Africa and Spain. Sourcing Rocks, Red sand!!, old school items, barrels, paint. And everything had to be weathered to look like it had been roasted by sun and/or lashed with rain.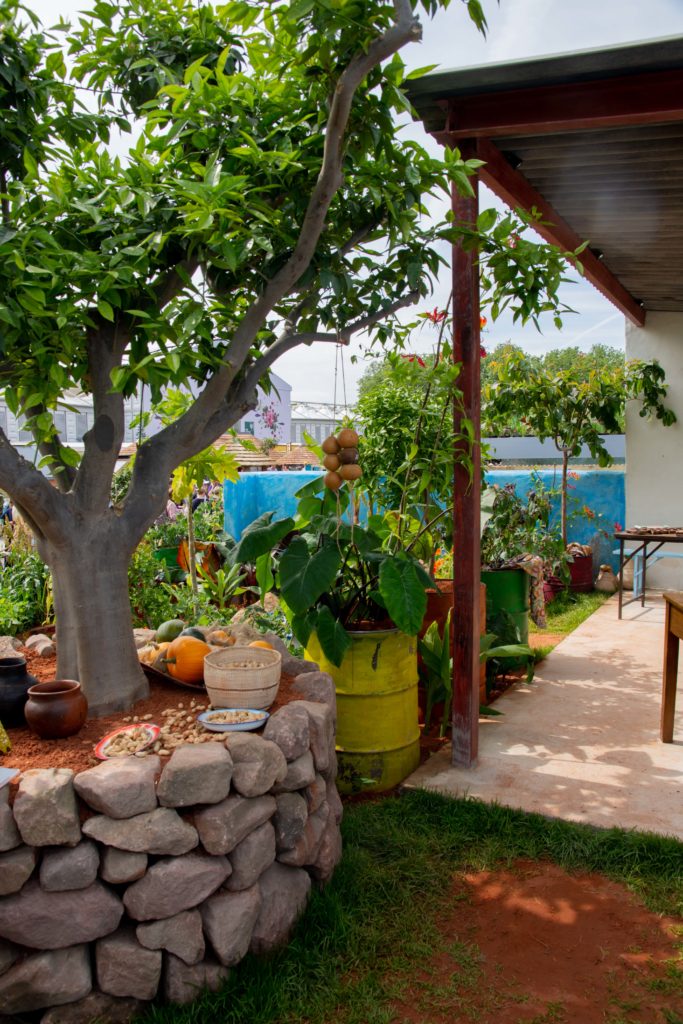 Jilayne had formed a relationship with Eden Project and they were happy to supply plants and the garden ended up going back there and being rebuilt. Which is another great thing to come out of the show. The garden received a gold medal and the peoples choice award.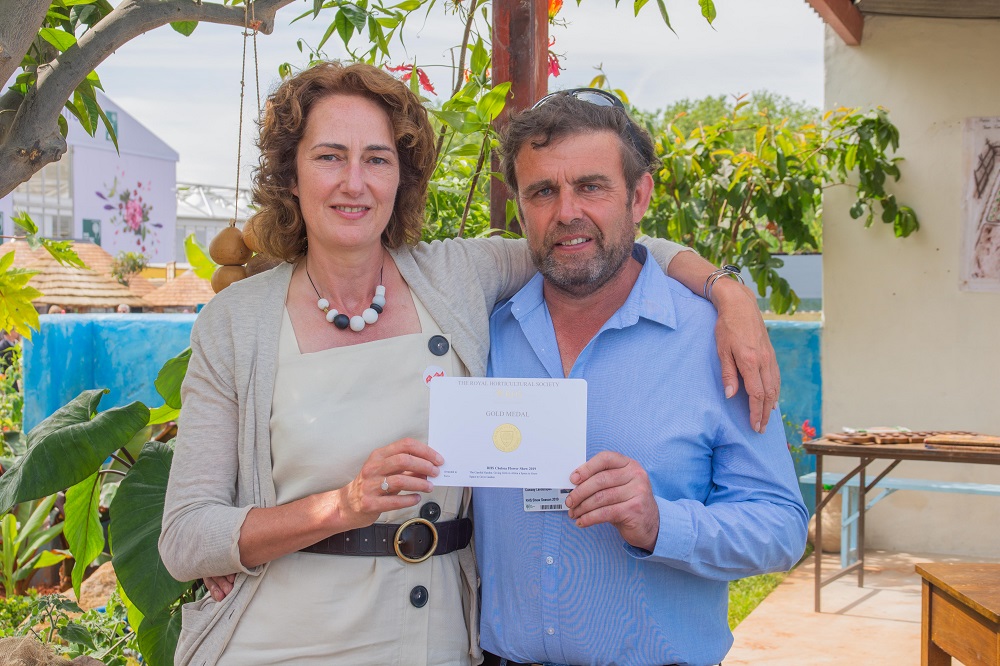 We had turned down 3 other gardens for this show as just wanted to concentrate on this one, we had been put down as consultants for the MND garden and I was in regular contact with Sue Hayward who had done some fantastic naturalistic gardens in the past with Martin Anderson who founded the MNDA and had supported it for years.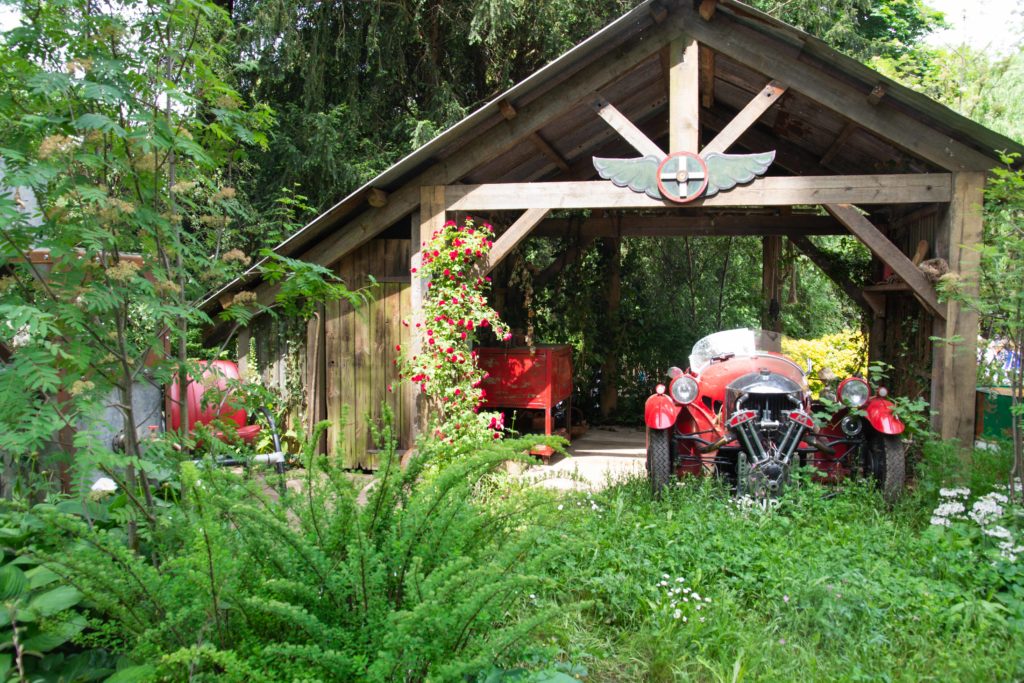 About 4 weeks before the show it became apparent we had to build this garden which worked with the other garden. There wasn't much to do on this one, as it was quite small and mostly pre built. Amazing wild planting by Sue around the old carport with a borrowed 3 wheel Morgan. the garden received a Gold Medal.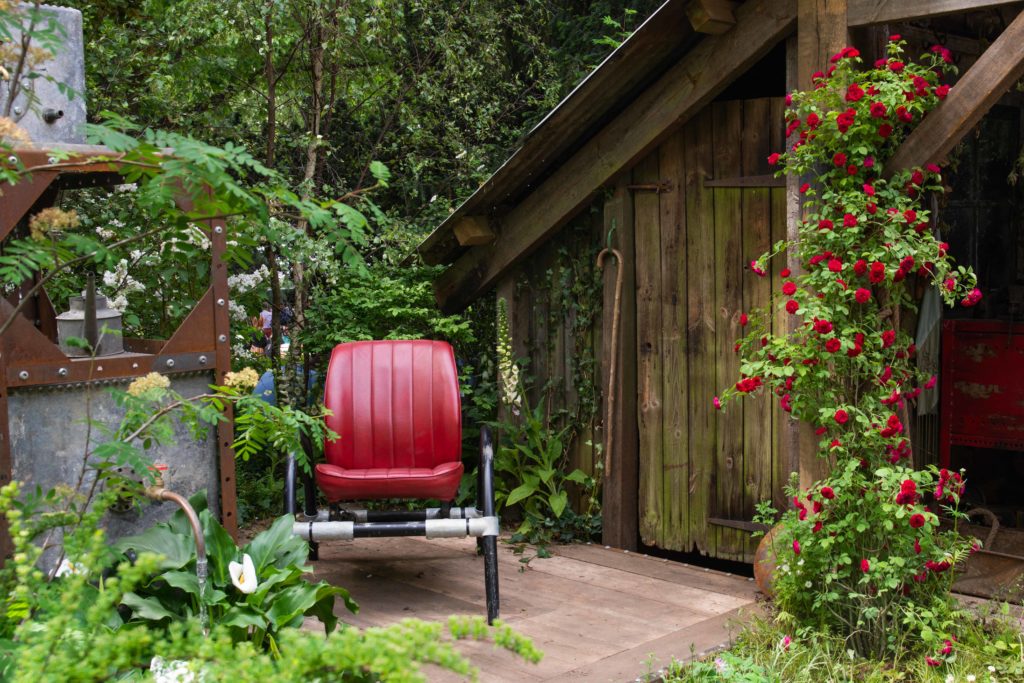 So from the problems in 2014 Conway Landscapes have turned a situation around and I can honestly say we have never been in a better place.
Here's to more amazing landscapes.