After the enjoyment of 2002 at Chelsea. Alex introduced me to Adam Woolcott and Jonathan Smith. (Woolcott and Smith) They had been unsuccessfully applying for Chelsea for a couple of years. They asked if they were successful if we would build it. Of course we would as we were itching to get back. They had been turned down for the 2006 show. But then in late February of that year the RHS asked if they could fill a vacant spot. So they jumped on it.
So as many people know in the industry it takes a lot of planning to create one of these gardens! We knew it would be quite a task getting it done in a couple of months.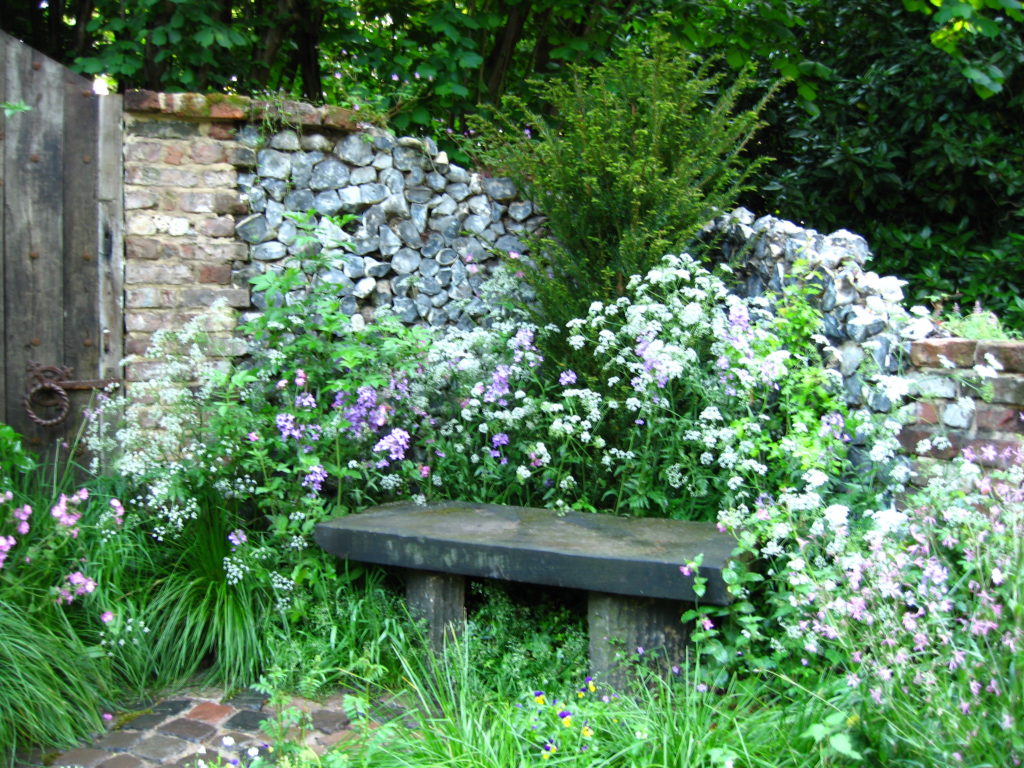 The garden would be called "Sanctuary'. And, it was based around a spot in an old churchyard, using British native plants.
Now you have people who know their plants but these two guys were in a different league. Their passion and knowledge is unreal, I have great respect for this.
After weeks of hectic planning. So we got to the show after having some kind support with materials from Bannold in Cambridgeshire and customer's generosity.
We built flint walls, a stable block path and used reclaimed brick were needed.
Adam and Jon had built a pen in my garden for the plants. They were over regularly to tend them, and pot on nettles, dandelion, dock and all sorts everyone would consider weeds.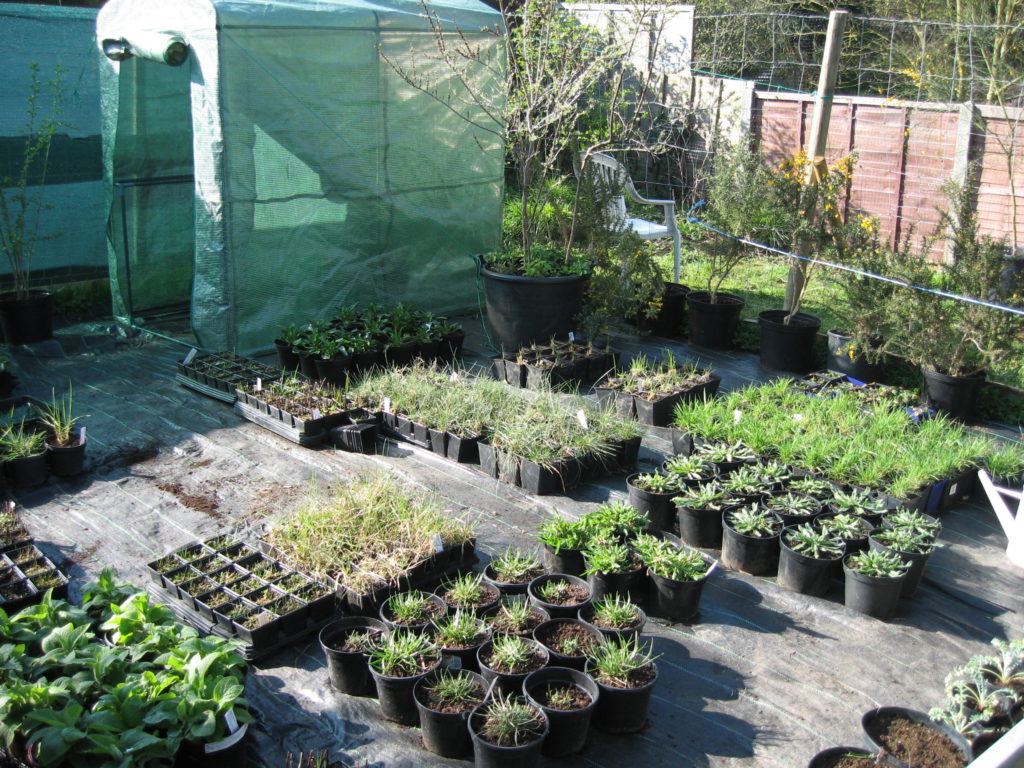 One particular plant was an elderberry, which we recovered from a customer's garden. We called him Rooney. At the time, Wayne Rooney was injured for the Euros as had a metatarsal injury and the press at the time were going mad as to whether he would make it or not. The elderberry was the same, right up to the last minute but got there like Wayne I think.
The build went very well. Adam and Jon were totally immersed in the whole thing, and boy did they deliver.
You know when your doing it right when you make people stop in there tracks when passing. They just stop and stare, this garden did that from the outset.
The garden must have been a public favorite as well. It won The People's Choice Award as well as a Gold medal.
Adam and Jon were in, hook line and sinker!!!!:))))
We went on to create a garden in 2007 called 'The Old Gate'. And in 2008, a garden called "The Good Gifts Garden' All using British native plants.
The Old Gate won a Gold medal, The People's Choice Award and Best in Show.
The Good Gifts won a Gold medal.
This garden was the first garden where we experienced the input of a significant sponsor and began to notice the attention of the media a little more. The Good Gifts catalogue was the brainchild of Dame Hilary Bloom and she was to spearhead the recycling centre at the back of Ranelagh Gardens that year.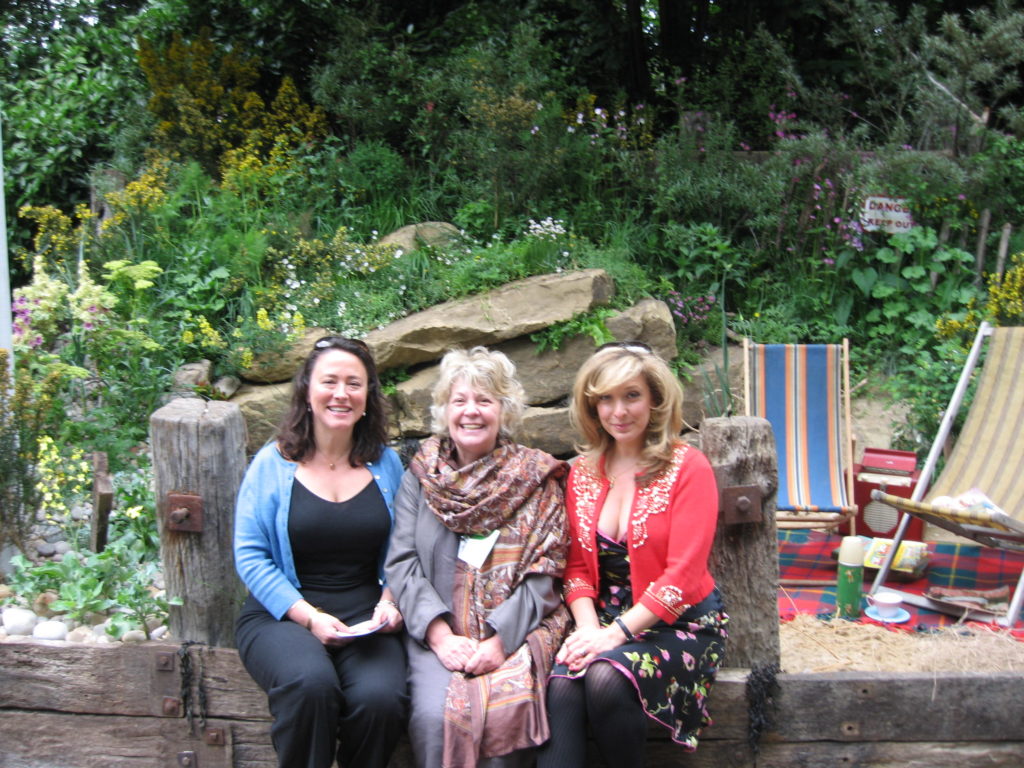 On press day the celebs come to the show and it's quite exciting and there is a real buzz to the showground. Then, on the Thursday (first public ticket day) of the show in 2006 I was standing at the garden giving out leaflets when Ricky Gervais came up to the garden. It was pouring with rain, we had no umbrellas and he genuinely got the garden and loved how almost mystical it looked, asked if we could do it on a larger scale in his garden but missed the chance. 
These are very rare opportunities, we begun to realize that you should work at Chelsea because you love the experience and it is good for your company profile, not for the money as such.