In 2014 we created 2 gardens at Hampton Court and one in 2015, which were very successful.
Unfortunately, in October 2014, I sustained a brain injury in a vehicle accident. This would have a huge impact over the years to come. Obviously, in my professional life, it was concerning as although I had support from Headway (a brain injury charity) and after a couple of years I would see a neurologist once a month and a psychotherapist twice a month, there are and still is a lot of unanswered questions regarding my condition. There just isn't enough scientific information regarding brain injuries. And that's no one's fault its just the way it is.
You do not fix a Brain injury you work around it as I would come to learn by having strategies and methods of doing things in everyday life that eventually become the norm.
So we did Hampton in 2015 and we would have a year off in 2016 as I thought I couldn't physically and mentally work on these gardens.
"That year was hard and all I could think of work-wise is that we would never do a garden again!"
But then in 2016, Ian Price came to me as he had in 2013 for Hampton Court with the same garden called Mindtrap.  In 2013 he couldn't get the sponsorship but assured me this now had the funding. This was an opportunity to do some good for charities that would lap over with the condition I had. 
Also in 2016, I had met Ross of Conquest Creative Spaces and Craig from Habitat Landscapes. Both in there 20's, and very keen to be part of a show garden at Chelsea.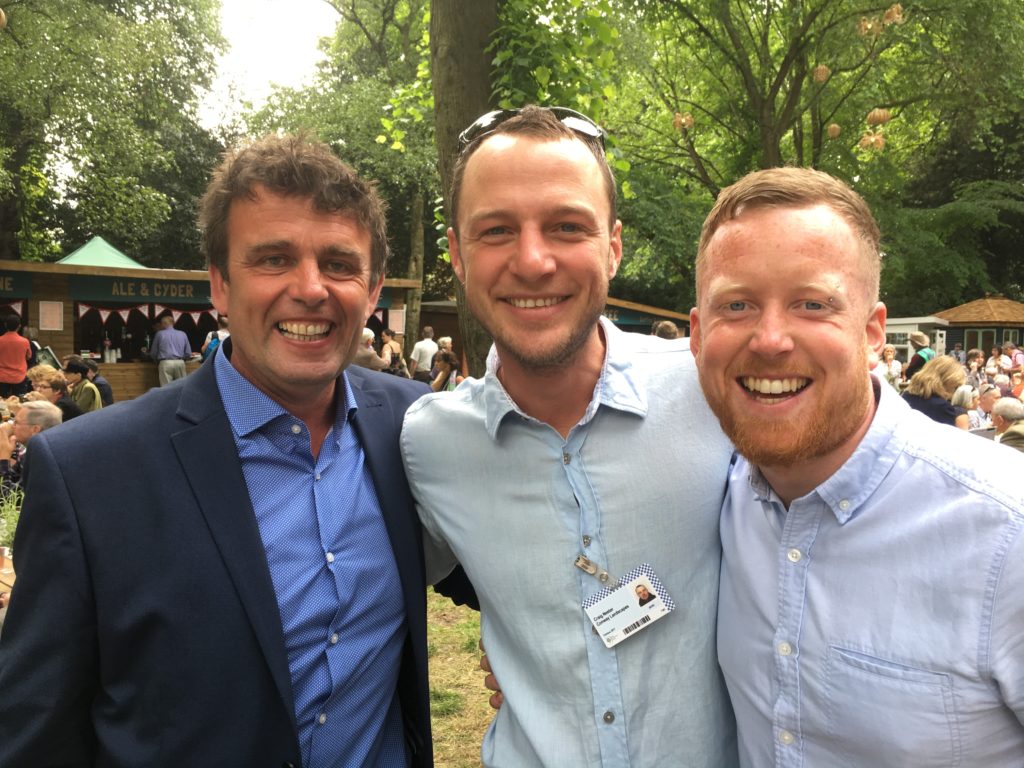 For me this ticked so many boxes, get new blood on the showground, selfishly enjoying watching them experience this and getting them on board as extra help.
If I didn't do another garden I could watch them flourish. Brilliant!! 
A little kink was that Woolcott and Smith had been accepted with their sponsor the world horse welfare charity. There was no way anyone else could have done their garden after our experiences together.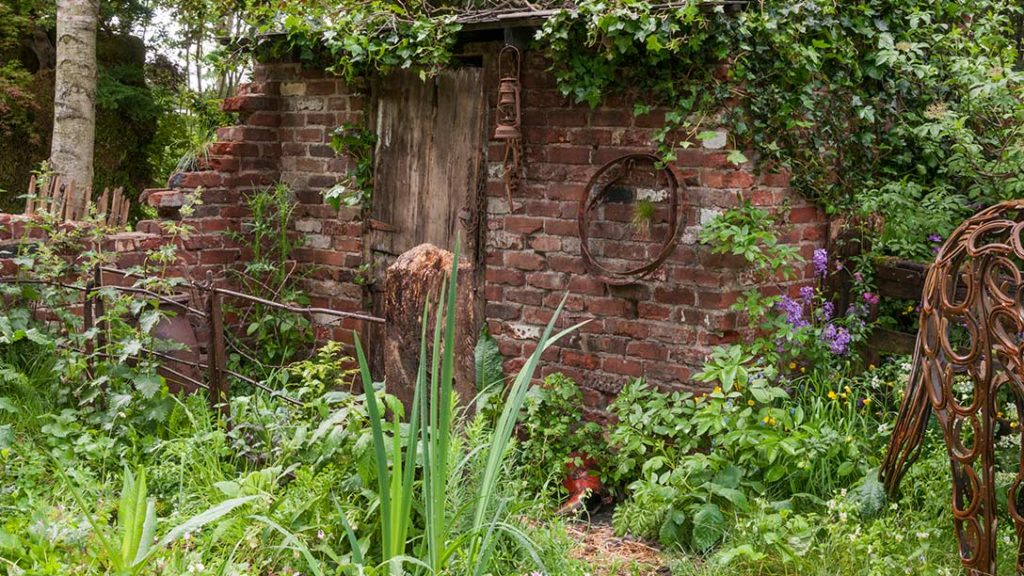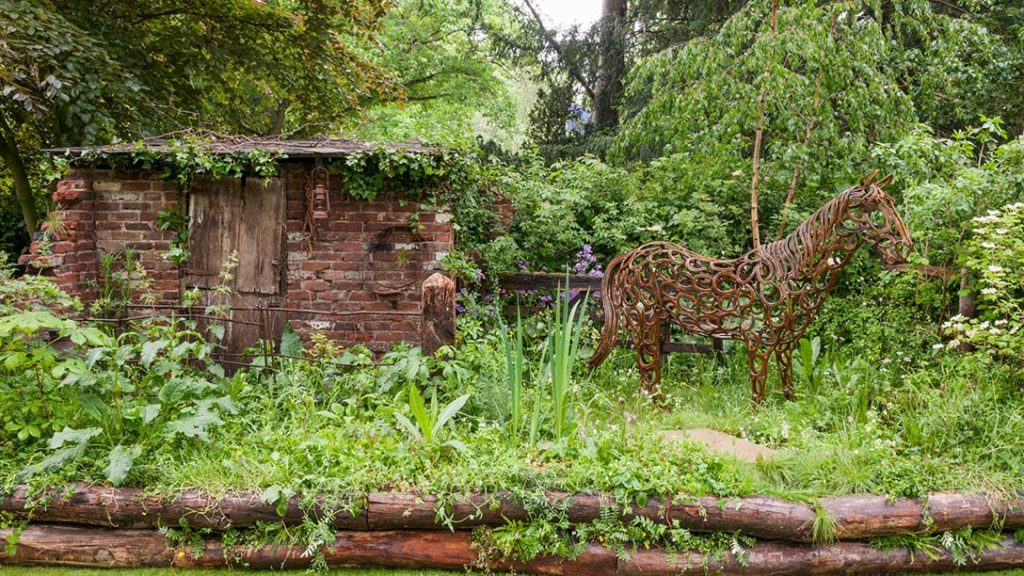 Two gardens at Chelsea!!!!
Organise, Organise, Organise! And you can do this as much as you want but if you don't have the people/team around you it's useless. All my team at Conway Landscapes pulled out all the stops and created two amazing gardens that were in two totally different styles. Craig and particularly Ross Loved being there and had definitely caught the bug!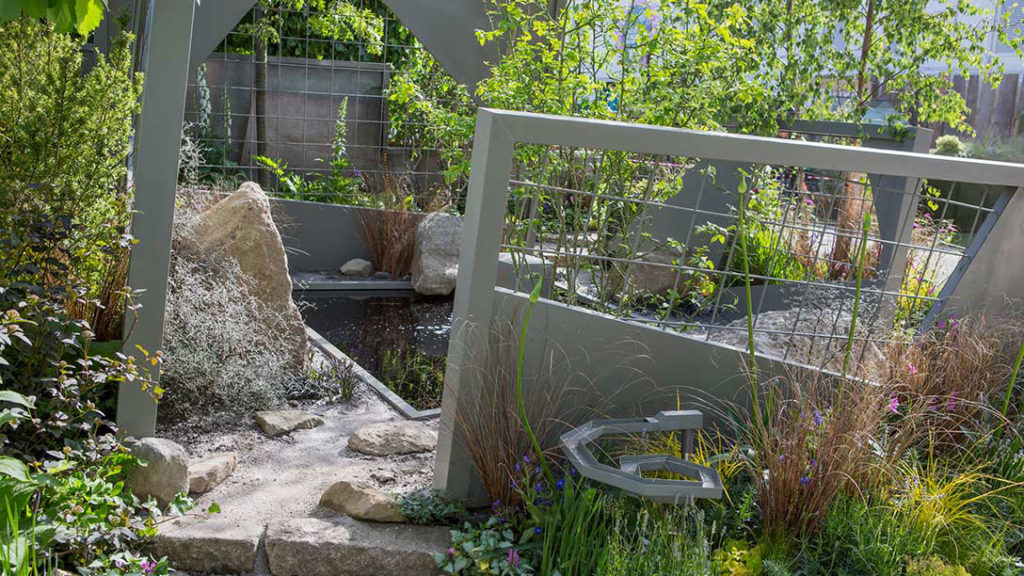 With Mindtrap we have never created a garden that translated from the design to the showground so perfectly and the World Horse Welfare Garden was what we had always done in the past with Adam and Jon and it almost gets to the point that we know what they are thinking of doing before they do, totally connected as it should be!!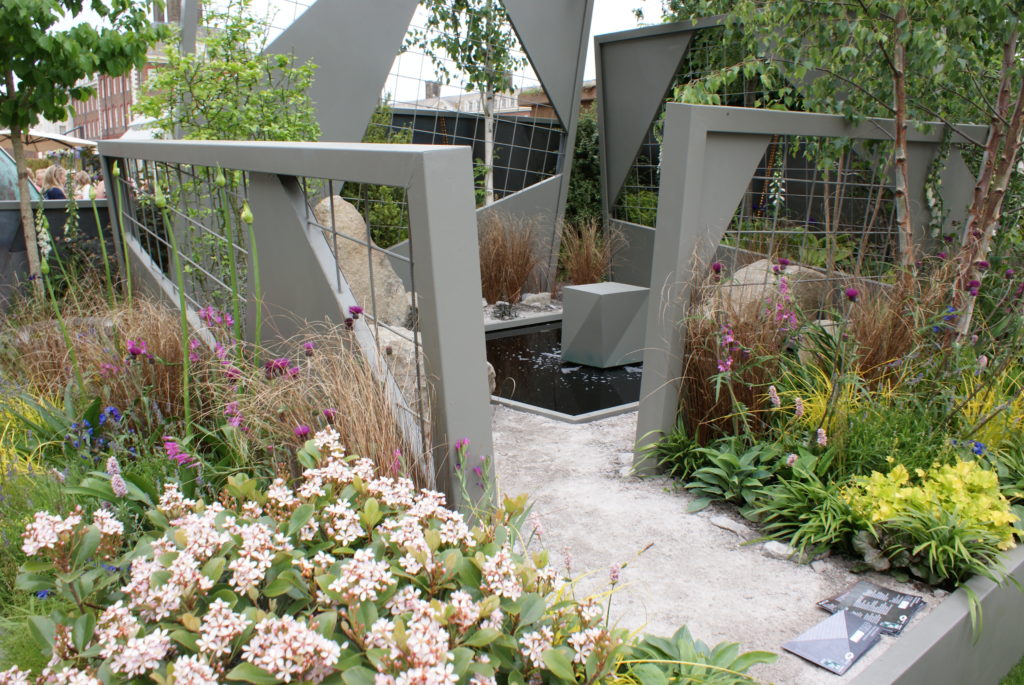 Loads of celebrations on the showground on medal day as both gardens got Gold and The World Horse Welfare Garden got the People's Choice Award.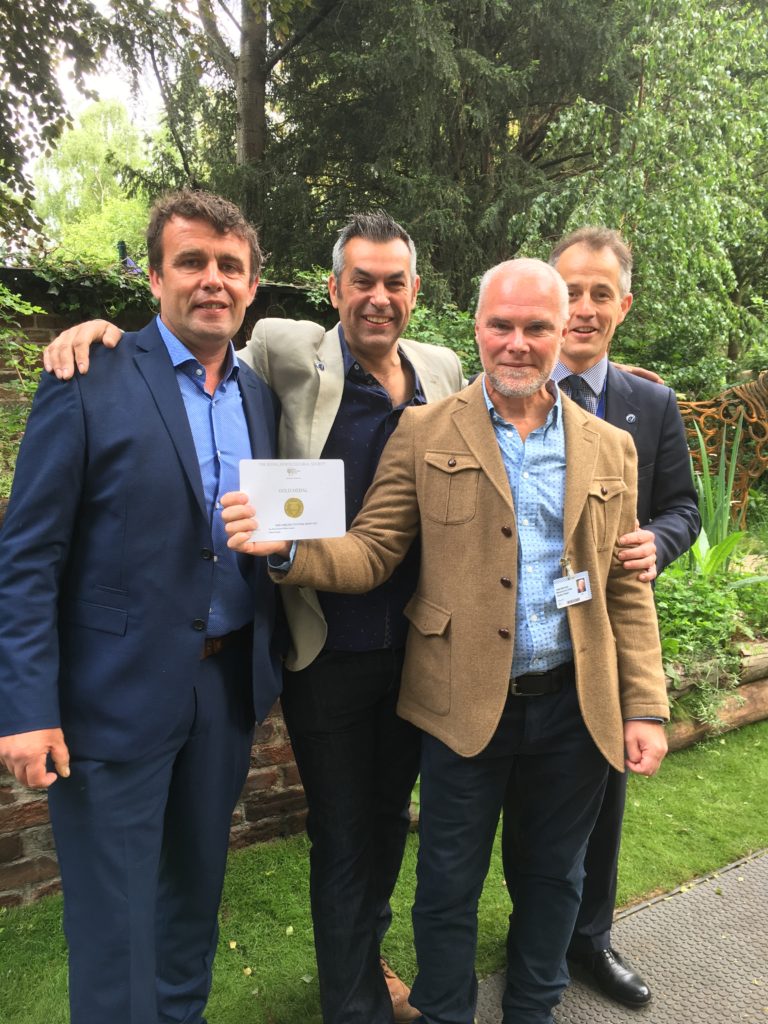 Mission Accomplished!