In 2009 Louise Venter in collaboration with Berkshire Agriculture College got in touch. She asked us to build a garden-based around the Chilterns and its beautiful surroundings.
We built the façade in 3 days. Which, when using individual flint was an amazing feat with door, window, and roof!!!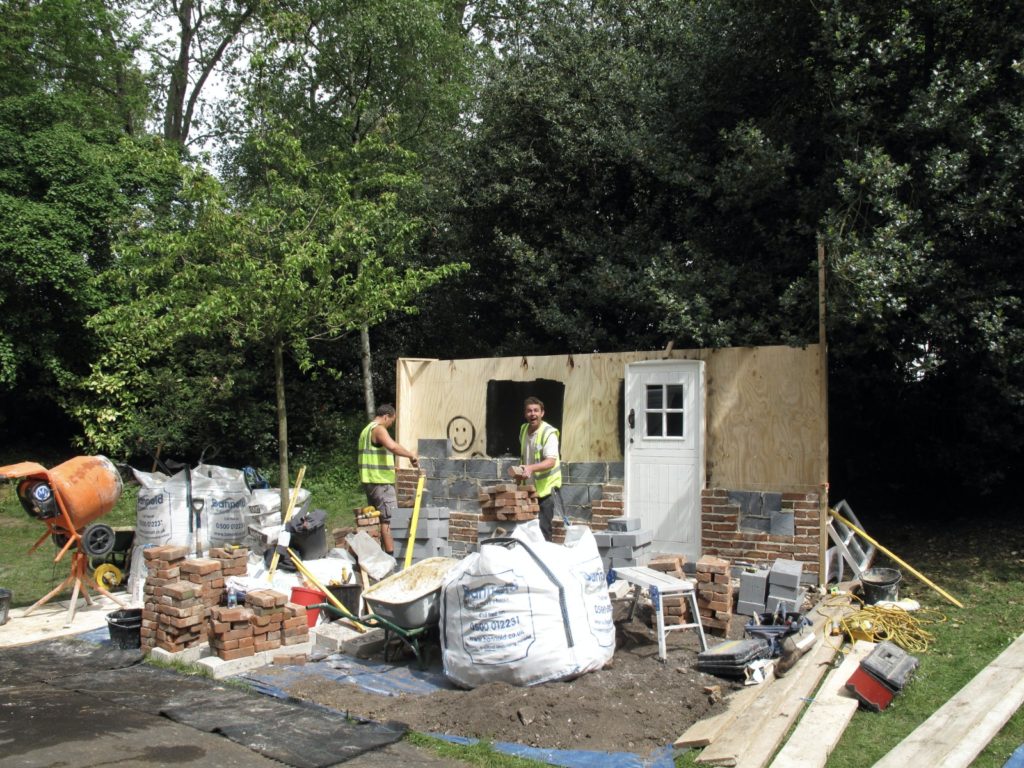 Some of the young students came to the site. On the first day they were eager to get involved and obviously time was of the essence. So Louise came to me and mentioned that they thought they would be able to produce some of the structure.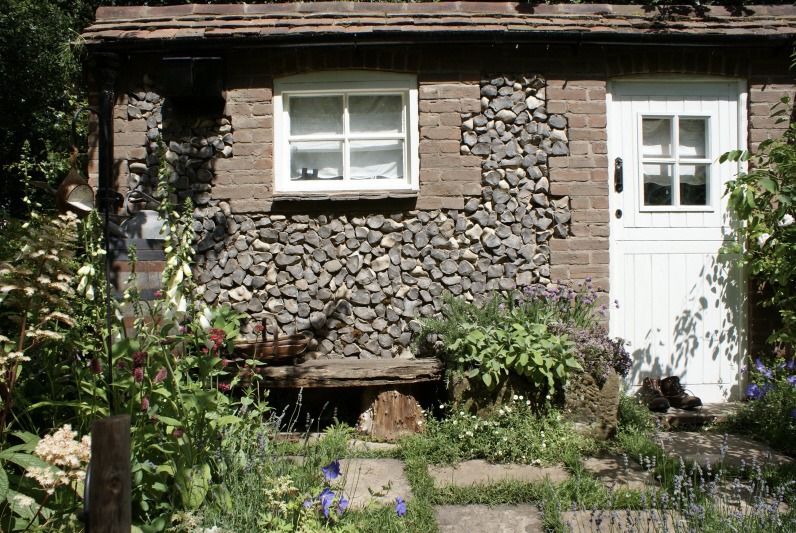 Under guidance we got them to produce a window and lay some of the roof and a lot of pointing while always loading out flint, I have always said watching and taking things in is the most important (apart from being safe) part of being on-site. They took away a lot from that day and loved it when they stood back and admired what they had achieved.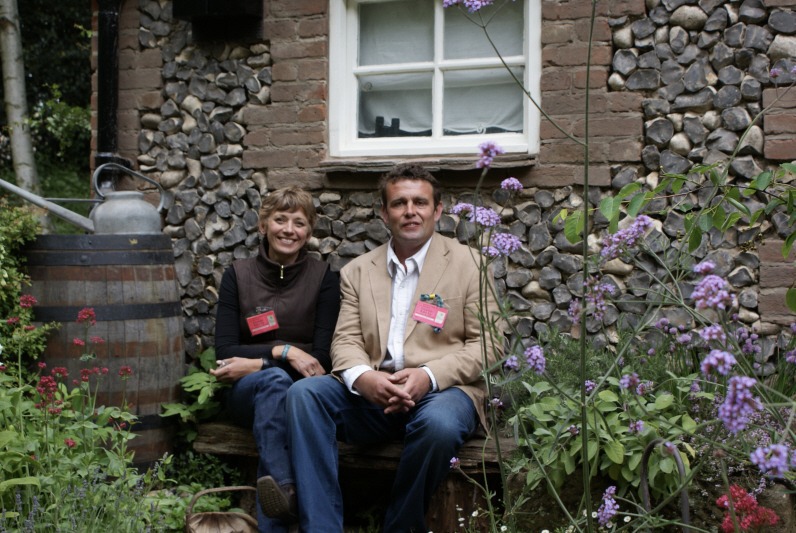 Louise has an amazing knowledge of plants and planting. She and her team did a fantastic job in the garden. Wild and Wonderful it was!!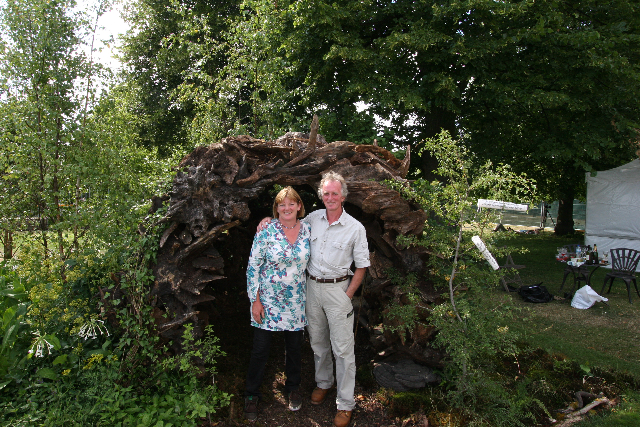 In 2010 I had an experience of Hampton Court. The designer was Anthea Guthrie, a "lover of life" person, with a get-up and go attitude. I also had the pleasure of working with the legend Phil Game, great respect for this guy. Has been involved in about 40 show gardens, a great artist and builder of unusual structures in wood.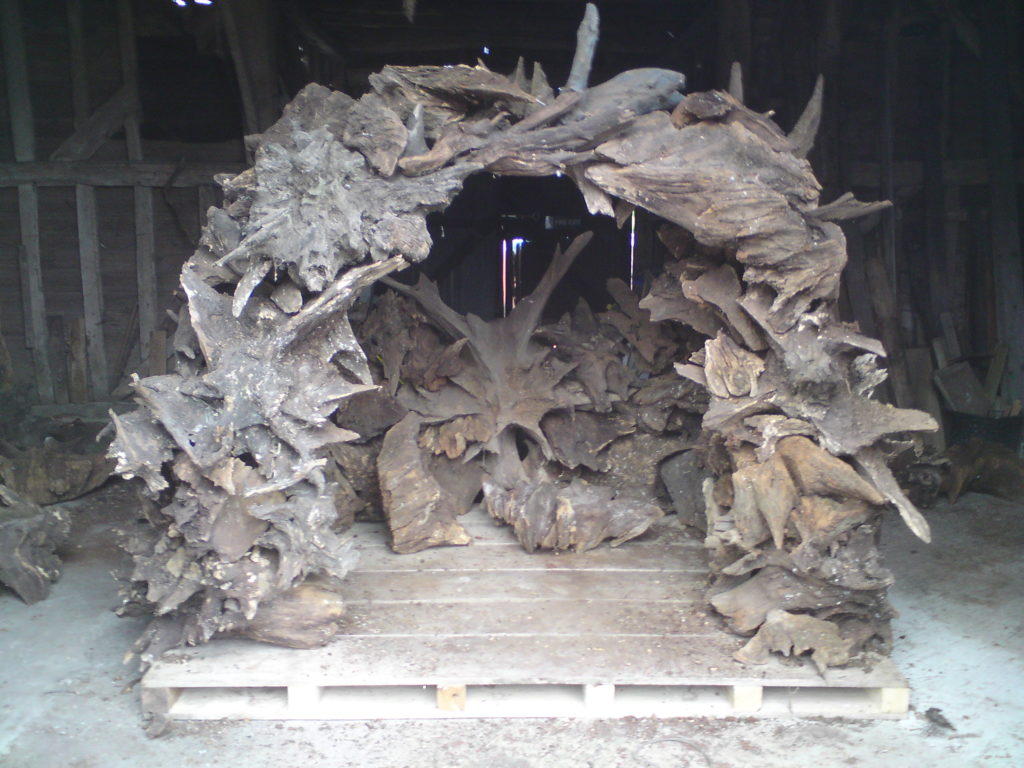 Hampton Court was a strange one for me. I got there like a coiled spring, as we are at Chelsea and everyone's like "Chill out man!" Such a different experience I would come to realize and sooo hot! I do prefer Chelsea, probably for totally different reasons to everyone else!!